House Hacking is Not Just for the Young
House hacking is for young people, right?
Twenty-somethings live with roommates, then they become "real adults" by getting their own apartment or sharing living space with a partner.
So says conventional wisdom.
But house hacking – renting out an extra room in your house or finding another creative way to live that saves (or makes) you money – isn't just for the young. It can help propel people in their 50's, 60's, and beyond to reach their financial goals.
I was house hacking before the term existed. Over twenty years ago I bought my first (and only) house, a duplex near a major university.
I live in half of the house and rent out the other. The rent I receive, exceeding my monthly mortgage bill including taxes and insurance, has been a huge help on my financial journey. 
Benefits Beyond Financial
House hacking can also alleviate a big problem many people in their second half-century face: loneliness.
Research shows that up to 47% of American adults, young and old, suffer from loneliness. A study from the UK found people over 50 to be particularly at risk.
This makes sense. As we age, we lose partners to divorce or death, our children leave home, and when we retire we find ourselves free not only of the work, but of the social connections the workplace fosters.
And now, in the age of corona, many of us are isolated even more.
House hacking can generate social connections as well as help further your financial goals.
House Hacking Takes More Than One Form
Let's look at different forms of house hacking, some that might have to wait until the Covid-19 crisis has passed, and some that you can get going on right away.
Renting a separate apartment in your home or on your property
This option works during the pandemic.
If you have a finished basement with a separate entrance, a full bath, and a kitchen or kitchenette, you're in business. Or maybe you own a large home and with some simple modifications you can create a completely separate space for someone to rent. Or even an RV parked on your property, or an outbuilding you could convert to a tiny house.
Clean the place up, throw on a new coat of paint, make sure everything's in good working order, then take a bunch of pictures and post a listing on craigslist.
If you're worried about renting to a stranger, put the word out through all your social networks and ask your friends if they know anyone who might be looking. Your friend's nephew's girlfriend might just be looking for a place to live in your area.
Look at other similar listings in your neighborhood to figure out how much to charge.
Long Term vs. Short Term Rental
You'll also want to consider the pro's and con's of long-term vs. short-term rentals.  With a long-term tenant, you only have to list the apartment once a year, or less often if your tenant renews. 
With short-term rentals through Airbnb, you'll probably make more money, although not until people start traveling again.
You'll also have the flexibility of keeping the apartment tenant-free over the holidays or at other times when family members might visit. 
At the same time, though, you'll have to furnish the apartment and provide bed linens, towels, and other amenities. You'll be doing a lot of cleaning, and managing turnover will take some work.
During the pandemic, short-term renters may be hard to find. You're also opening yourself to increased exposure, although you can take precautions through self-check-in and washing your hands often when you clean and sanitize between renters.
Renting out a room in your house
This one is much, much harder to implement in the age of corona.
Do you really want to have someone coming and going in your living space, sharing your kitchen and possibly your bathroom?
Pre- and post-corona, that might actually be fun. If you choose the right person, you could end up enjoying a shared living arrangement.
I mean, how many times have your girlfriends said they want to live Golden Girl style when they're older? Shared living can range from the tenant you never see, who hides in her bedroom and rarely uses the kitchen, to your friend who shares meals with you and joins you for a game of BananaGrams or Quirkle.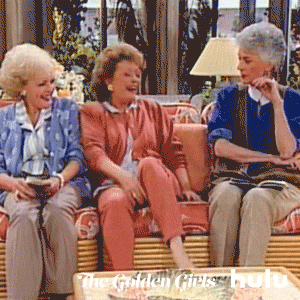 For now, though, put this one on hold, unless your tenant will be a close friend or extended family member you can trust to social distance to your standards.
When the virus apocalypse eventually ends, you can rent out your son's bedroom or the guest room to a tenant you don't know.
Extra points if the room you will rent out has its own bathroom, but you can make it work with one if you don't mind sharing.
When you do welcome a renter into your home, be sure to make your expectations clear, in writing, at the beginning. Want to save the hot tub for your own private use? Spell that out up front.
Renting out your whole house and living somewhere else
Do you dream of slow travel, experiencing other places and cultures by living there for a while rather than visiting for a week or two?
If so, consider renting out your house and using the proceeds to rent somewhere else. You might even make some money.
John, a retiree who's living in style overseas, explains how renting out his house at home made this possible.
"I had a good-paying job in Hawaii," he says, "but if I retired early (before age 62) we could not afford to keep living in our home there."
Instead, he and his wife rented it out.
"
The rent covers all expenses. Now we live overseas in a 3-bedroom, 2-bath 'pool villa' which means a garden home with private pool in a gated community near the beach."
The post-Covid discounted price of $1400/month that John pays includes all utilities, weekly maid service, pool and landscaping maintenance. "Far cheaper than our cost of living in Hawaii."
John and his wife plan on living overseas for the foreseeable future.

Start Preparing Now
Corona will likely put a damper in any house-hacking-to-enable-international-travel plans you currently have, but you can take steps towards making it possible when the crisis ends.
Declutter
Start by
decluttering
. No one will want to rent your place if it's piled high with stuff. Read
Marie Kondo's book
and get rid of anything that doesn't "spark joy" (or that isn't useful on a regular basis). Or read
this article
for an overview of the Konmari method; it provides a great road map to get you started.
Pare Down Your Papers
Then think about your private papers. What can you move online in order to throw away the originals? Put whatever important papers are left, after getting rid of everything you can, in a fireproof safe. Leave it with a trusted friend or family member who will be able to access it on your behalf in case of emergency.
Sell, Give Away, or Store Items of Value
Also, what do you own of value that if a tenant ruined you would feel devastated? Better to sell, give away, or have a family member hold your items of value, but if you must, put any precious art work or expensive antiques in storage.
Interview Property Managers
Contact local property management companies to get three bids. Ask friends or local social media groups for recommendations. Don't necessarily go with the lowest bidder. You want to make sure your property will be well taken care of and that any complaints from the tenants will be addressed promptly.
Seek Advice from Other Landlords
Join a landlords' or home renters' group for help with any questions you might have, and for recommendations for a lease that will protect you.
Then, once travel restrictions are lifted and you feel safe to adventure out, go live the life of travel you've always dreamed of.
Renting storage/driveway/garage space
Maybe you don't want a stranger living in your house. Perhaps you don't have the space, or the idea of a roommate gives you hives.
You can still house hack in other ways.
Do you live in a city where parking is at a premium? Rent out a space in your driveway. Put an ad on craigslist or in your local Nextdoor group. 
This will work even during the pandemic, where you can receive rent via Venmo or PayPal and never have to come into contact with the tenant.
Or maybe you have extra space in your garage? Americans have so much stuff! They spend approximately $38 billion each year on storage. You could easily earn a small piece of that.
Again, put out word through your networks and/or place an ad on craigslist.
Or better yet, for renting out your driveway, garage, or basement, list with neighbor.com.  They're the Uber of shared storage space, handling the money and guaranteeing payment even if the renter stops paying.
Finally, do some research to determine if  renting out storage space in your area is legal, and check with your insurance company about liability. Make sure you're not responsible for replacing the renter's belongings if a tree falls on your garage or if someone steals something.
House Hacking can Work, Even at Your Age, Even in a Pandemic
There are many ways to house hack. 
We view our homes as our sanctuaries, but we can also look at them in a new way: as income producers – at least temporarily, while getting out of debt or saving those last few dollars in preparation for retirement.
Look around your house.
How could you configure it to work for a tenant? Would it be fun to have another person around? Could you rent out the whole thing and live somewhere less expensive? Can you rent storage space?
Some form of house hacking can help your finances, at any age, even during a pandemic.